Tom Smith, Director
When it comes to learning about the science of exercise and how it benefits our bodies, Tom has definitely put in the work. He has a Master's in Exercise Physiology from the University of Missouri, and a Bachelor's in Mathematics from Augustana College in Sioux Falls, South Dakota. He is also an ACSM Certified Exercise Specialist and is certified to instruct spinning.
"I enjoy working with people who have health issues such as heart disease, diabetes, pregnancy and high blood pressure and helping them find ways they can safely exercise, yet still reap the health benefits," says Tom. He also loves to jog and run – occasionally competing in road races – as well as golfing and spending time with his family.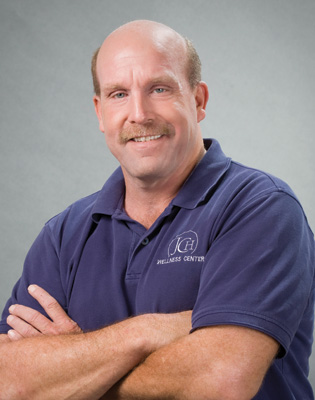 Jen Lyles, Fitness Coordinator
A lifelong resident of Jerseyville, Jen has a Bachelor's in Exercise Science from Southern Illinois University in Edwardsville. She is also an AFAA Certified Aerobics Instructor and ACE Certified Personal Trainer. She teaches a variety of classes including spinning, pilates, aerobics, rep reebok & Nordic walking, and works one-on-one with members.
"It is my job to change you from the tired and unmotivated person who walked into the facility to a refreshed, energized and more confident person when you leave," says Jen. "That's not always easy, but very rewarding! My goal is to get people to learn to enjoy exercise as much as possible and make it a priority in their everyday life. It's not easy to find the time, energy or motivation, but the feeling after a good workout is worth every drop of sweat!"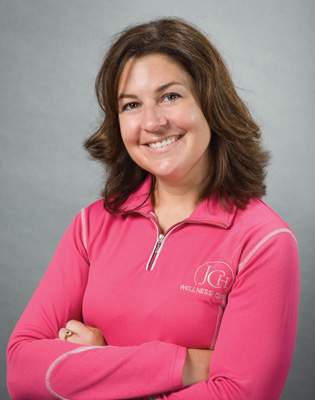 Jim Fry, Fitness Instructor
A bodybuilder and strength trainer at heart, Jim specializes in fitness instruction, specifically with cardiovascular and strength training machines. He also does free weight training programs. Jim has a Bachelor's in Physical Education, is an ACE Certified Personal Trainer and is currently working on getting recertified as an ACSM Personal Trainer.