Discover the healing power of massage!
The licensed massage therapists at the JCH Wellness Center can help you relax and recuperate with a therapeutic massage.
Alleviate low-back pain and improve range of motion.
Assist with shorter, easier labor for expectant mothers and shorten maternity hospital stays.
Ease medication dependence.
Enhance immunity by stimulating lymph flow — the body's natural defense system.
Exercise and stretch weak, tight or atrophied muscles.
Help athletes of any level prepare for, and recover from, strenuous workouts.
Improve the condition of the body's largest organ — the skin.
Increase joint flexibility.
Lessen depression and anxiety.
Promote tissue regeneration, reducing scar tissue and stretch marks.
Pump oxygen and nutrients into tissues and vital organs, improving circulation.
Reduce post-surgery adhesions and swelling.
Reduce spasms and cramping.
Relax and soften injured, tired and overused muscles.
Release endorphins — amino acids that work as the body's natural painkiller.
Relieve migraine pain.
Services
Our services include:
Swedish Effleurage
Hot Stone Massage
Deep Tissue Massage
Chair Massage
JCH Wellness Center Massage Cancellation Policy  
We require a 24-hour notice for a massage cancellation.
Massages cancelled with less than 24-hour notice will be charged 50% of the service value.
Massages cancelled with 2 hours of scheduled appointment time will be charged 100% of service value.
All "no show" appointments will be charged 100% of service value.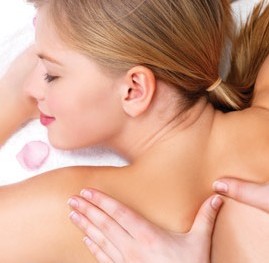 Jacqui Heyen
Jacqui Heyen has been a massage therapist at the JCH Wellness Center for the last six years. A licensed massage therapist, Jacqui is a graduate of the Intouch School of Therapeutic Massage in Springfield, IL. She specializes in Swedish Effleurage, Hot Stone Massage, Deep Tissue Massage & Chair Massage. Jacqui tailors each massage session to the individual's needs, whether it be sore muscles, stress, tension or relaxation. Jacqui holds a B.S. from the University of Illinois in Communication. She has a passion for walking with friends and being a bleacher bum for her kids' multiple sports. Jacqui resides on the family farm in Medora with her husband, Wayne, and two children, Payton and Caden. Jacqui is President of the Medora STAPLE Club and a member of the Southwestern Middle School Boosters.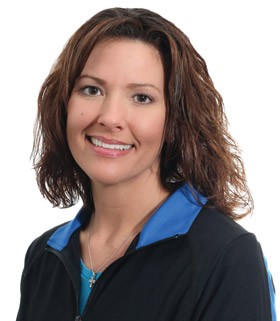 Shannon Dunham
Shannon Dunham joined the massage team at the JCH Wellness Center in 2010. Shannon is a licensed massage therapist and certified massage cupping practitioner. A graduate of the Lewis and Clark Community College Therapeutic Massage program, Shannon practices many massage techniques that include Swedish, Deep Tissue, Cupping and Myofascial release based on her client's specific needs. Shannon is a member of the Missouri Bar and a practicing attorney in St. Louis. Shannon resides in Jerseyville and enjoys staying active, travel and volunteering in her free time.