The Human Resources Department is available to answer questions you may have regarding job openings at JCH HealthCare. Interested applicants must apply online, please see the job link below.
Join Our Team
Human Resources Hours
Monday – Thursday: 8:00 am – 4:30 pm
Friday: 8:00 am – 3:00 pm
Contact Info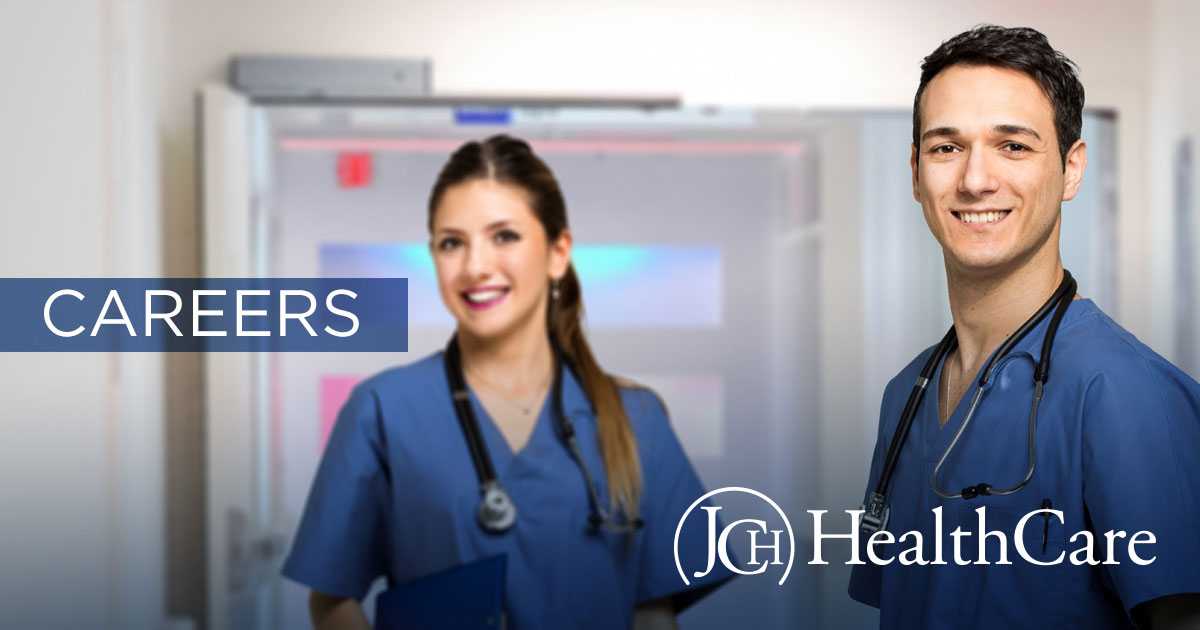 Equal Opportunity Statement:
It is the policy of the hospital to provide equal opportunity for all applicants and employees in all aspects of employment without discrimination or harassment.
Jersey Community Hospital strictly prohibits and does not tolerate discrimination or harassment against employees, applicants, or any other covered persons because of race, color, religion, creed, national origin or ancestry, ethnicity, sex, gender, sexual orientation, age, physical or mental disability, past, current, or prospective service in the uniformed services/military status, genetic information, pregnancy, order of protection status, marital status, or any other characteristic protected under applicable federal, state, or local law.
All Jersey Community Hospital employees, other workers, and representatives are prohibited from engaging in unlawful discrimination. This policy applies to all terms and conditions of employment, including, but not limited to, hiring, training, promotion, discipline, compensation, benefits, and termination of employment.  JCH Healthcare makes hiring decisions based solely on qualifications, merit, and business needs at the time. For more information, contact the Human Resources department directly.